Colorado Springs family photographer
"There is no fairy tale family, but there are plenty of magical moments."
-unknown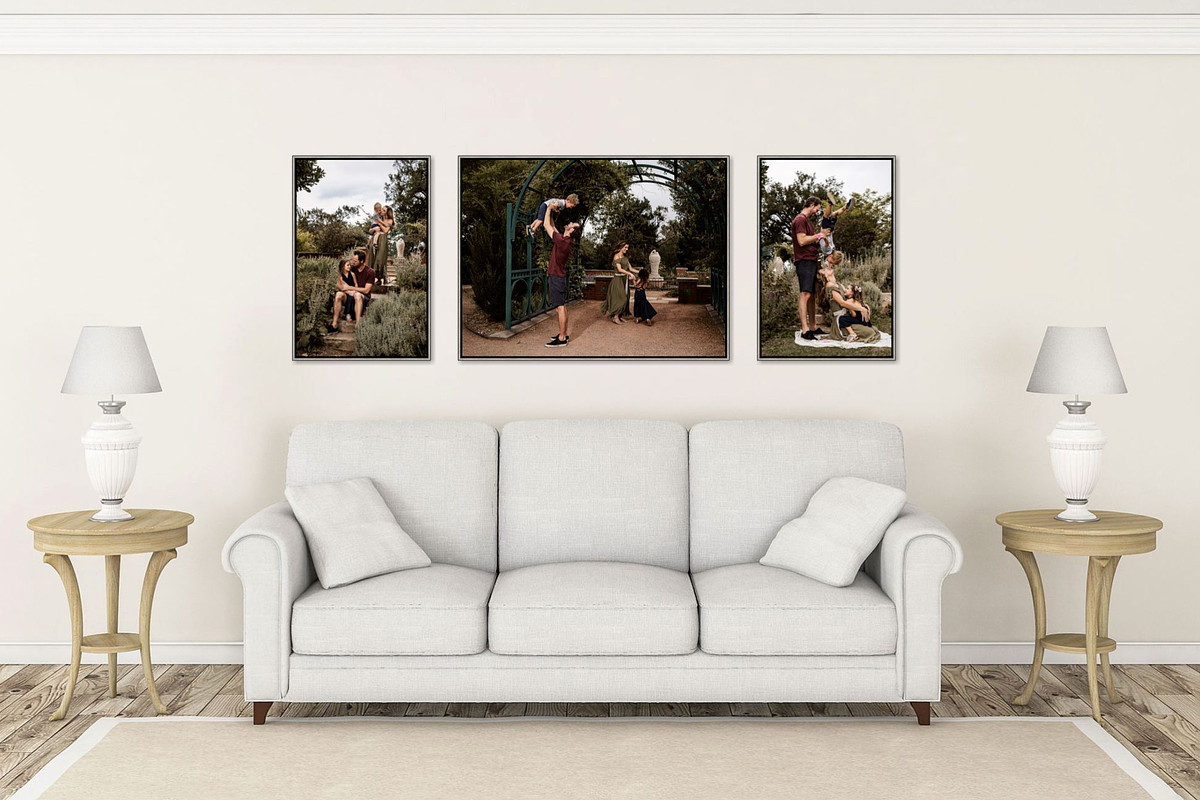 Your family deserves a fun experience they can look back on every time they see the family portraits on the wall.
There is so much beauty sprinkled in the raw moments together and each milestone your family passes through. This is where we find the magic! We work closely with you to highlight the unique personalities and special aspects of your family that you treasure the most. Simple and sometimes silly prompts keep the photo shoots fun while evoking natural reactions and easy flow through your session, using movement and connection to ease any awkwardness or stiffness.
Each family is unique and has their own story to tell.
Session fee $795
Family. Maternity. Couples. Children. Milestones.
Session includes:
Design Meeting
In this meeting, we will focus on getting to know you. Together we will create a plan that works perfectly for your family. You will leave this meeting knowing what we'll be shooting, the location, and a wardrobe styling board with shoppable links! You will have a clear idea about where these images will live in your home, what size you will need, and a clear idea of what your investment will be.
Photo Session
Your session will take place on location in the beautiful Colorado Springs area and can last up to 60 minutes. We will guide you through your session with simple prompts and games that we put together using what we've learned about your family. With a plan already in place, we will move through your session swiftly so you can enjoy your evening together.
Viewing/Ordering Appointment
Approximately one week after your session, we will meet for your viewing and ordering appointment. After viewing your gallery in a slideshow, you will be able to see your portraits directly on your walls before making your final selections! A product credit of $500 will be applied to your purchases.
Frequently Asked Questions
What areas do you serve?
We serve the Colorado Springs and surrounding areas, including Manitou Springs, Fountain, Falcon, Monument, Black Forest and Peyton.
When should I schedule my family photography session? How far out?
We suggest booking your family photo session 4-6 weeks in advance to allow time for your design meeting and wardrobe to be ordered.
What is the best time of year for a family photography session?
The best time of year for a family photography session is right now! Schedule them before they grow out of the adorable phase they are in, these moments are gone so quickly. The most popular times of year are summertime and fall.
Where will the photography session take place?
Photography sessions are held on location, meaning outdoors in the beautiful Colorado Springs and surrounding areas. Want to do the photo shoot in your home or on your property? No problem! Let us know what you have in mind.
Can my family photography session take place during sunset or golden hour?
Absolutely, we love golden hour and sunset sessions Most of our outdoor sessions will be held towards the end of daylight hours to get that dreamy golden light and dynamic feel in your images.
How long does a family session last?
A family photography session can last 30 to 90 minutes. During your design meeting we will create a game plan for the session. We will be getting exactly what you want and not over exhausting everyone in the process, resulting in a more brief session while keeping the kids and dad happy.
Can we bring our family pet?
Yes, bring along your pet for a few portraits. Don't forget to bring the treats!
What should we wear for our photography session?
During your design meeting we will go over wardrobe, and put together a color palette as well as a styling board with shoppable links! If you need help at any stage or want opinions, we will be available for assistance.
How much does a family photography session cost?
The family session fee is $795. This includes a $500 product credit that will be applied towards your final order. $295 is earned by your photographer for the planning, shooting and production of your final gallery.
What does a family photography session include?
Your session will include: A Design Meeting with wardrobe planning, The Photo Shoot, A Viewing & Ordering Appointment, A $500 Product Credit
What is a product credit?
A product credit is a credit that gets applied towards your final order.
What products are offered?
Our product selection consists of Framed Wall Art, Custom Designed Albums, Image Boxes and Gift Prints. Each Image purchased will come with a Digital Copy for use on Social Media.
Can I get digital images?
Yes, each purchased image will come with a digital copy for social media use.
Will you edit my portraits?
Yes, once you have made your selections we will do a final edit on the images. These edits will include light skin retouching, teeth whitening and the removal of distractions. You will be able to see examples of such edits at your viewing & ordering appointment.
How do I select the pictures that I want?
Your images will be displayed in a slideshow at your viewing & ordering appointment. You will then be able to compare and narrow down your selections and see them directly on your own walls before finalizing your purchase!!
How do I book?
Schedule a complimentary consultation call to begin the booking process! Schedule Here
What are you waiting for?
Set up a free consultation call today!